Game Creator

—

One of my favorite projects of my early career—and one of the most successful. Users can build and play their own games with this easy to use creation system.


---

The Idea

In a discussion about user generated content—the meeting was a brainstorm about a video mash-up tool—I asked the question, "remember that game Excite Bike?" If you're not familiar, it was a Nintendo game where you raced a motorcycle through these crazy levels—over jumps and past obstacles. The best part was that you could build your own levels. You could make them as easy or as hard as you like, and just play them yourself.

We had just launched a game with some sort of promotion "a million game plays unlocks a new level" or something. I thought that since we already had the engine and all the game elements, we could build a tool that allowed users to create (and share) their own levels.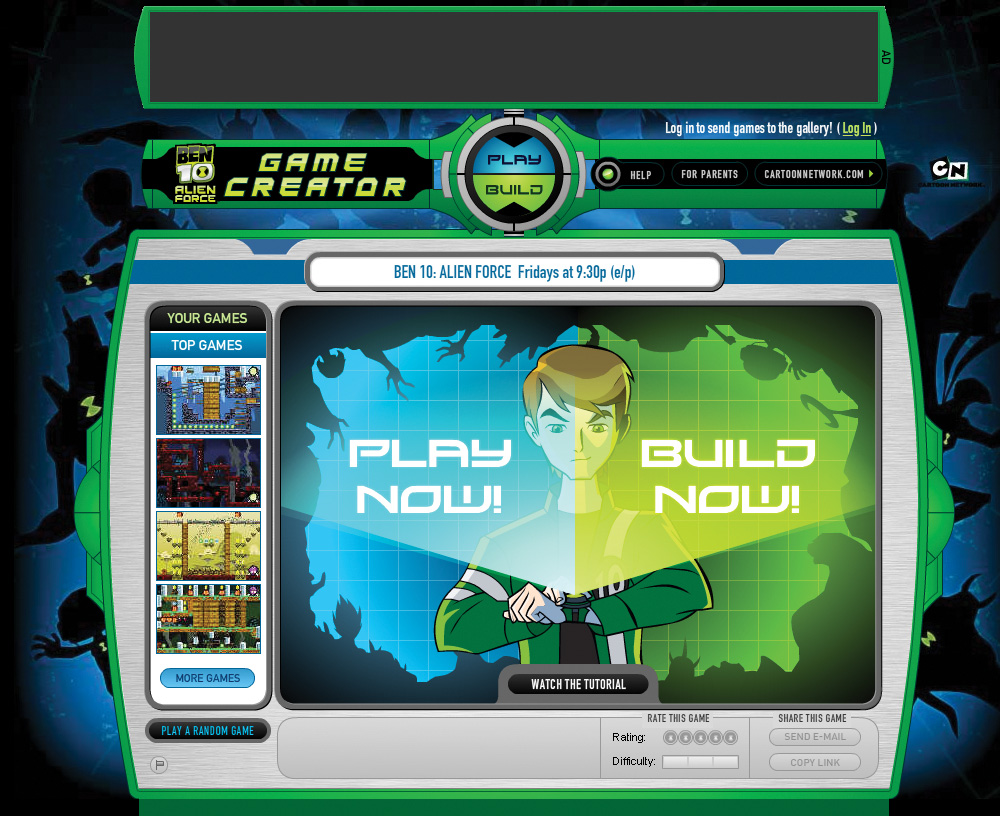 We worked with the game vendor who created the engine to make an easy to use process to create one screen platform games with as much variation as we could get. Not only is the tool itself fun to use, but we build a few levels out of the gate then allow the audience to sustain the life of the product by creating constant updates.

Users built thousands of games in the first week. Before the end of its first year there were millions of games, combined for more than a billion game plays.

---

Building Games

Start building from scratch, or edit a prebuilt level? Where do you want your game set—a jungle, a volcano, a city? Which of Ben's alien heroes do you want to play as? What type of game is this—collecting items or fighting enemies (or BOTH!)?

The step by step process in the builder has you most of the way through building a level by the time you answered these simple questions with a couple selective clicks. Now you just have to put the finishing touches on your level, test it—we only allow games that can actually be beaten to be submitted to the library—and then send it to us.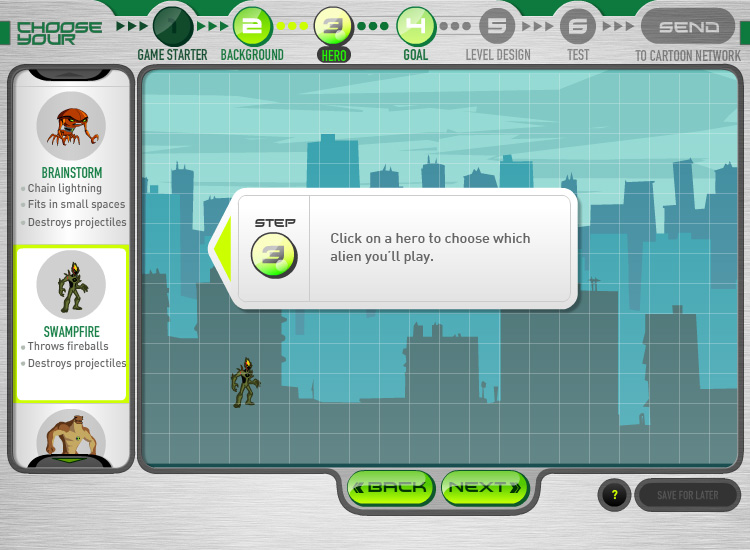 ---

Results

The initial launch—for the release of Ben 10: Alien Force —as a runaway success. We launched new playable characters to promote the show, and to give users even more reason to come back and build and play more games. We even built a category for games were played more than a million times.

This was all in 2008 and 2009. Since then, the product has been reskinned half a dozen times for some of the biggest brands Cartoon has ever dealt with—Batman, Star Wars, Adventure Time, and most recently Lego. We made tweaks and improvements, but the three versions that are still live share the same basic engine, layout, and most of the same design elements.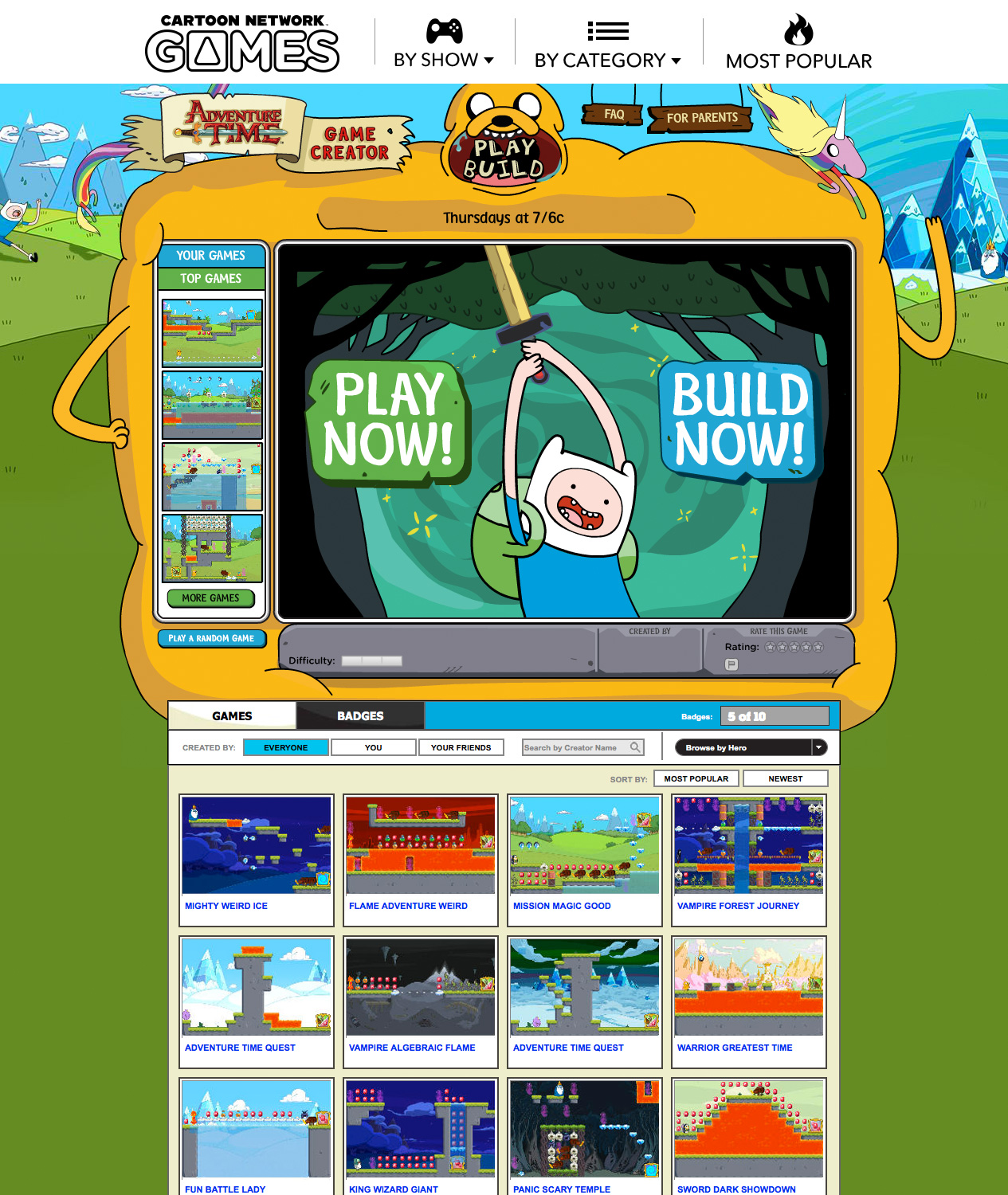 Agency: Cartoon Network
Role: Designer / Art Director

Credits


AD: Chris Corum / Fassy Veith
CW: Kevin Barry / Alan Moore
GD: Chris Corum

ACD: Ben Badgett
CD: Art Roche




---
---